NDA (National Defence Academy)

The NDA exam is conducted by UPSC for admission into the army, navy and air force. It stands for National defence academy. This exam is a gateway is for candidates looking forward to joining defence forces including army, navy and air force.

The NDA is a national level defence entrance exam and directed for the recruitment of individual in the army, navy and air force wings OF NDA.

It is conducted twice a year.

The exam is conducted in two stages, stages one is written exam and stage second is the interview.

The written exam is conducted in two meetings, one for GAT and other for mathematics.

The training period of NDA after the selection is 3 years.

also check: AMUEEE 2022

Initially, the candidates has to pass the written exam, then they called for SSB (Services Selection Board) Interview, those who clear the interview have to go through a thorough medical check-up based on the standard set by the board.

Those who clear the first step have to undergo SSB interviews, spread over a period of 5 days and this stage comprises two sub-stages.

Finally, a merit list is released with names of the approved candidates and then marks of all the levels are recorded till finals and the whole judgement will be based on that, candidates who will clear all the level get recommended and called for training.

NDA 2022 Eligibility criteria

NATIONALITY:

· Applying candidates must be an Indian citizen.

· Those Applying candidates who have migrated from Pakistan, Sri Lanka and east African countries with an intention of settlement in India are also eligible for NDA exam.

· Candidates who are foreign nationals will be required to produce certificate and are eligible to apply for NDA.

GENDER, AGE AND MARITIAL STATUS:

· Both male and female candidates can apply and eligible for NDA exam.

· Candidates are allowed to marry until they complete their training period.

· Apply candidates age should be between 16 or 19 years.

QUALIFICATION:

· For air force and navy wings, Candidates must have passed 10th or 12th class with physics, chemistry and mathematics as mandatory subject.

· For army wings, Candidates must have passed 10th or 12th class from a recognized university or board.

· Students appearing for 12th class are eligible to apply.

FITNESS:
·

Those candidates who are applying should be physically fit as per the physical standard set by the commission of NDA admission.
·
Those candidates who have withdrawn or resigned from training academies are not eligible.
NDA 2022 APPLICATION FORM
·

The application form has been declared on 18 May 2022 for second session.
·

Candidates can also apply for both sessions through the online mode.

·

The board will also provide the facility for withdrawn of application within a determinate period of time.

·

Applying candidates can withdraw their application form from 14th to 20th June 2022. ·

Candidates are advised to fill the form carefully as no correction in the application form will not be allowed after submission.

·

Last date to fill application form will be till 7th June 2022 for second sessions. ·

There are two parts in registration process – Part I & Part II.

·

In Part I, candidates have to fill basic & other details in registration form.

·

In Part II, candidates have to upload their scanned photograph and signature, make choice of exam center and make payment of application fee.

·

After completion of application process, candidates are advised to print the application form and keep it safely for any future reference.

APPLICATION FEE:

· For all category candidates, the application fee is Rs.100.

· Application fee is exempted for ST/ SC Category candidates.

· Mode of Fee Payment: Application fee can be submitted through debit card/ credit card/ net banking method.

also check: CLAT 2022

NDA 2022 RESULT

Candidates are able to check result on 10th May 2022 for NDA 1st session and for 2nd session candidates will be able to check result in the months of November 2022. The result is available through online mode in form of pdf.

The result list contain the names of qualified students who are further eligible for SSB interview round and medical test and then, Candidates must keep their result card safely for further reference in admission procedure.

NDA 2022 CUT OFF

The cut off of NDA 2022 will be available through online mode and the cut off will vary for different categories. The cut off for written test will be 342 and final cut off will be 708.

Students must obtain determinate NDA cut off marks in order to eligible for participation for interview process.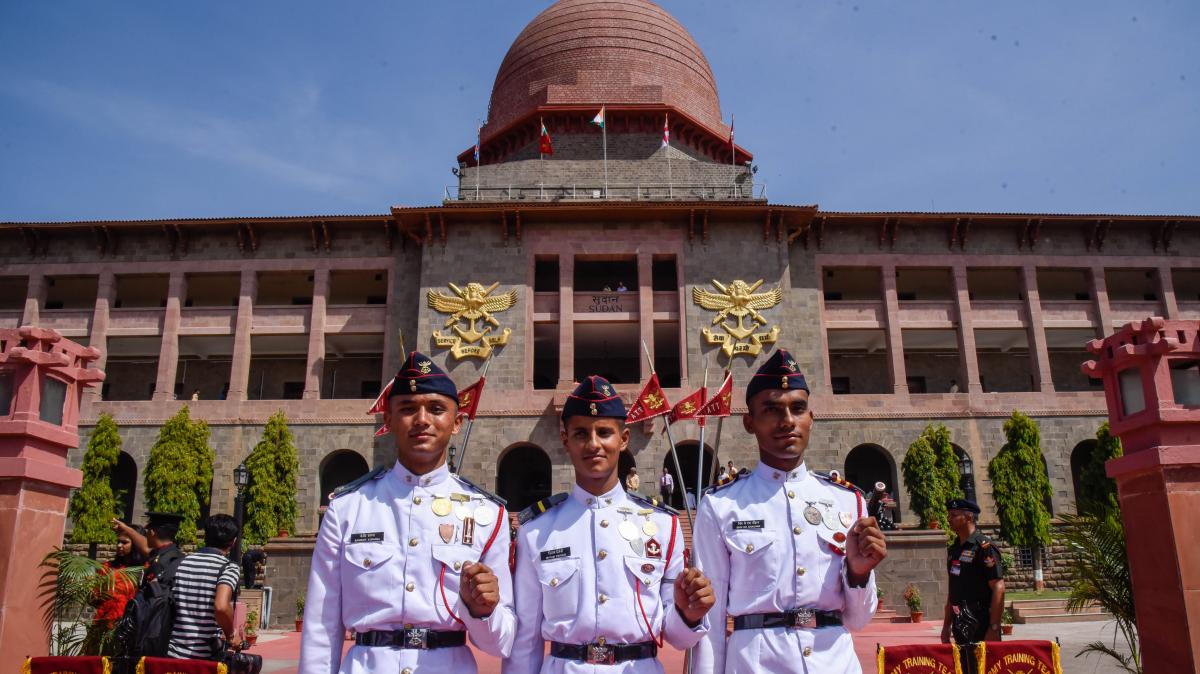 NDA 2022 SSB INTERVIEW

After the successful result of written test, students who will be selected in the merit list can go for SSB interview process and the interview process will be of two stages: stage 1 and stage 2.

Stage1 comprises of officer intelligence rating (OIR) test are picture perception and description test (PP&DT). For stage 2 comprises psychology test and the conference. These test would be organized over 4 days.

NDA 2022 ADMIT CARD
·

Candidates can download NDA admit card through online mode on the website.

·

The admit card is available for download from 15th March 2022, for the first sessions.
·

For the second session the half ticket can be download in months of August 2022.

·

Candidates must go through complete details provided on the admit card related to the exam. Candidates can know their roll number, exam date, venue, timing and other instructions on the admit card.
Also check: UP BE JEE 2022
NDA 2022 EXAM PATTERN
·

The paper will be conducted in offline mode.

·

In the paper there will be two sections: mathematics and general ability.
·

Time duration of exam for candidates will be given 5 hours to complete the paper.

·

There will be objective type questions in the paper.

·

The paper will be bilingual – in English as well as Hindi.

·

Marking pattern for each wrong answer, 33% of the marks assigned to the questions will be deducted.
| | | | |
| --- | --- | --- | --- |
| SUBJECTS | CODE | MAXIMUM MARKS | TIME DURATION |
| Mathematics | 01 | 300 | 2 hours 30 minutes |
| General ability test | 02 | 600 | 2 hours 30 minutes |
| TOTAL | - | 900 marks | 5 hours |
| SSB Interview: marks | - | - | 900 |
NDA 2022 SYLLABUS

Candidates can check NDA syllabus through online mode from the website. The syllabus contain two subjects from paper 1 and paper 2 i.e mathematics and general ability.

PAPER 1 MATHEMATICS (CODE-01):

Matric and geometry, analytical geometry of two and three dimensions, integral calculus and differential Equations, algebra, trigonometry, statistics and probability, differential calculus, vector algebra, etc.

PAPER 2 ENGLISH AND GK (CODE-02):

There are two parts in paper 2:

PART A: ENGLISH:

The question paper of general knowledge is designed for testing the students understanding of English. The syllabus covers various aspects like grammar, vocabulary, comprehension and usage and cohesion to test the candidate's efficiency in English.

PART B: GENERAL KNOWLEDGEMENT:

The paper of GK in NDA will cover various topics from the topics from the subjects: physics, chemistry, social studies, general science and geography & current events.