Also check: BJMC COURSE 2022

MBA (MASTER OF BUSINESS ADMINISTRATION)
MBA is a professional course offered to candidates by business schools, colleges, institutes. The typical duration of this course is 2 years including internships and two semesters. The candidates can choose the mode according to their preference. The modes includes full-time, part-time, distance education and many more ways. There are different ways an aspirant can take, the list is follows down:
· FULL TIME MBA
In full time MBA, students can qualify for the MBA degree by attending regular classes, clearing semesters, doing internships, giving presentations. If calculation has been done on how much time the full MBA required, is around 600 hours in total. The depth of syllabus and overall curriculum is maximum in full time MBA.
· ONE YEAR MBA
In one year MBA or accelerated MBA, the syllabus becomes compact, and the students have to cover it very fast. Some students can keep their pace with fast learning and for some the base remains the challenge. If you want to complete a professional course in a shorter period of time, you can opt for this.
· PART TIME MBA
This MBA is pursued by working professionals excessively who are working in industry and completing the course side by side. The part time MBA is also referred as Executive MBA. Though completing the course and doing job simultaneously is a challenge here, yet direct learning from the industry and understanding it by the professors is an interesting concept here. Classes are conducted after post hours, as per the convenience of the aspirants.
· SECOND HALF MBA
This is like doing regular MBA of duration of two years. Just the difference in this MBA, is attending classes in the second half, so that the students who are not able to attend the classes in the first half, they can go for this type of MBA ensuring that they have enough energy and activeness to remain awake during evening classes hours.
· MODULAR MBA
This is a crash course of MBA where the syllabus is reduced to one or two major which is completed by experts on a very short period of time. Though the demand for the modular MBA is very less, because it leaves a very big gap in the learning process of the students. If you are in hurry, and want to add the MBA degree on your resume in a very less time, you can opt for it.
· EXECUTIVE MBA
This MBA is originated in 1981, and this MBA requires work experience and is only meant for professionals. In fact, some colleges and institutes states minimum of 5 and 10 years of experience for pursuing this course. The syllabus of EMBA is framed in a way that you cannot understand until you have the knowledge of industry proceedings.
also check: https://www.admissiondiscover.com/cscs-diplomacs-admission-2022/

The MBA degree allows one to specialize in one of the following categories.

· Finance

· Accounting

· Marketing

· Operations

· Human operations

· Strategy and consulting

· General management

· International management

also check: https://www.admissiondiscover.com/bcece-2022-best-entrance-exam/




NEW MBA SPECIALIZATIONS

· Entrepreneurship

· Hospitality

· Leadership

· E- Commerce

· Health care

· Media science

ELIGIBILITY FOR MBA ASPIRANTS

Primarily, the candidates need to clear the undergraduate degree with the good marks and need to take common entrance exams like GMAT (Graduate Management Aptitude Test) and GRE (Graduate Record Examination) and many business schools also demand work experience. Eligibility differs from colleges to colleges, business schools to business schools. However, to check the eligibility process of different business schools, you have to check prior admission process.

IMPORTANCE OF MBA

As mentioned earlier, MBA degree ensures a promising future as their initial salary structure is far more than most of masters students. Studies reveal that 70% students got the positions of managers and board directors in their respective organisations. With an MBA, a student's scope of networking increases. It starts with their immediate professors, lecturers, and teachers moving on to potential employers, business associates, colleagues moving on to business partners and collaborators at the final stage. As a professional course, MBA leaves scope for a student to not only gain knowledge but also get familiar with the industry standards in terms of communication and moves. This again depends on the college/institute you pick to pursue the MBA exam.

also check: https://www.admissiondiscover.com/jee-advanced-2022/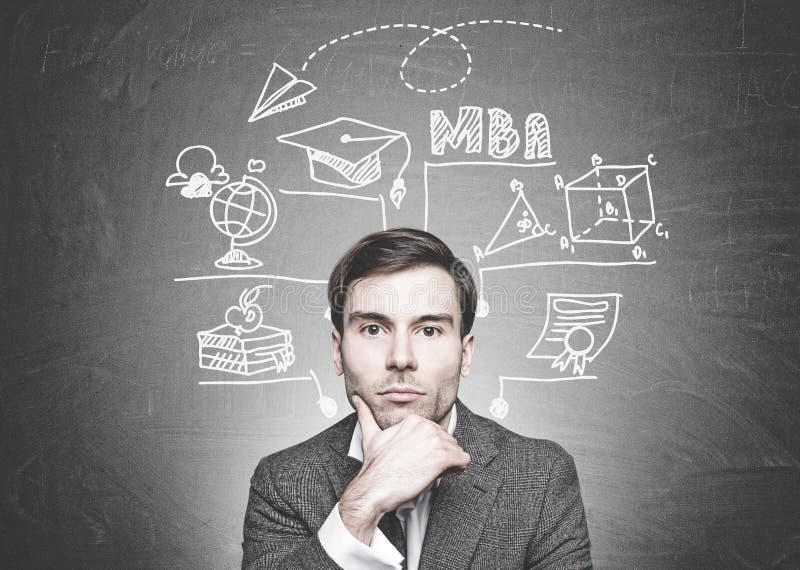 SYLLABUS OF MBA
If your MBA course is split in 4 semesters, here is the probable syllabus you can expect. Still syllabus differs from colleges to colleges and universities to universities.
SEMESTER 1
Principles of management
Managerial economics
Financial accounting
Environment management
Quantitative techniques
Business legislation
Communication skills-I
Foreign language
Computers for managers
Field study
Semester 2
Marketing management
Human resource management
Operations management
Research methodology
Organizational behaviour
Business environment
Cost & management accounting
Corporate taxation
Operations research
Business ethics
Semester 3
Strategic management
International management
Entrepreneurship development
Summer internship project
Communication skills-II
Family business management
Field project / business
Aptitude development
Specialization -I
Specialization -II
Semester 4
Specialization –III
Specialization –IV
Specialization –V
Specialization--VI