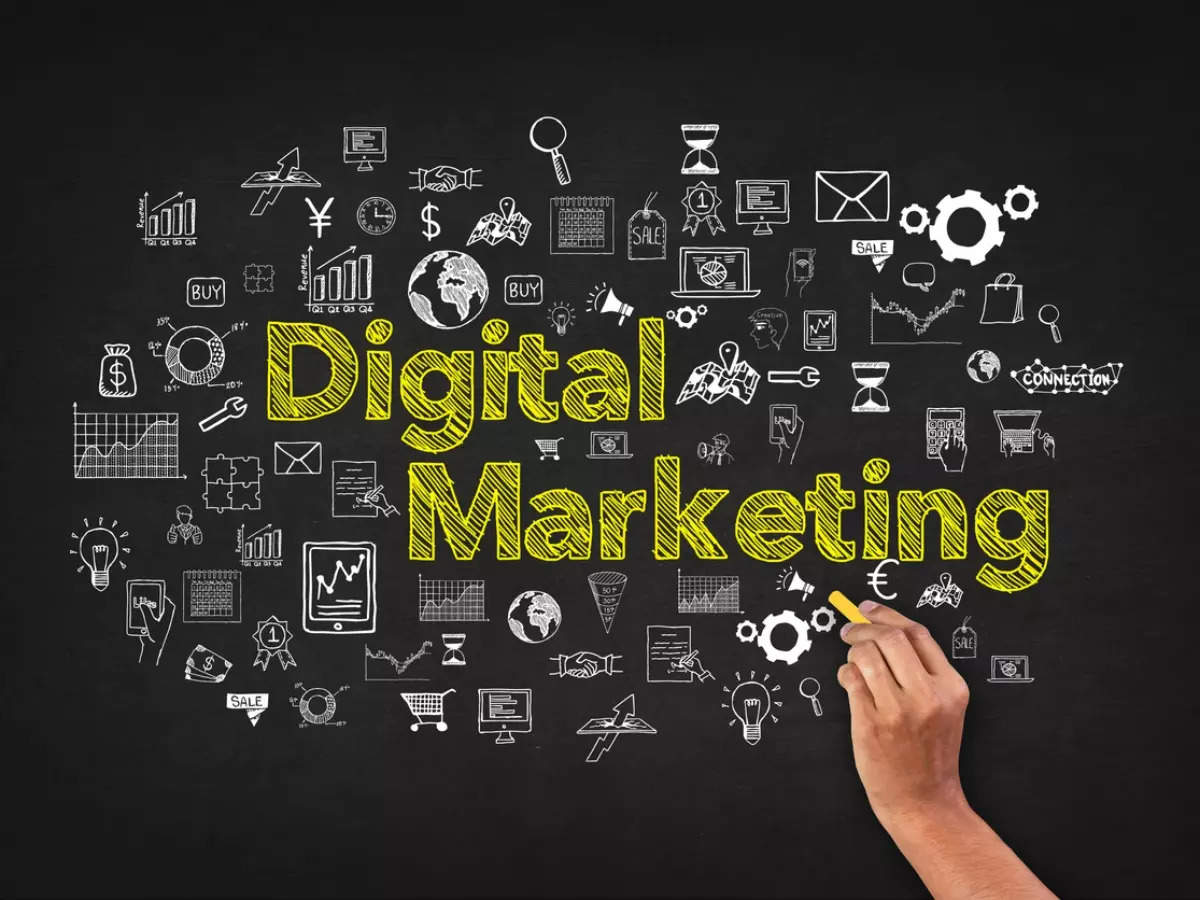 DIGITAL MARKETING
Any marketing that use digital platform for promoting their products and services is known as digital marketing. Companies uses platforms like any search engine, social media, etc. Earlier traditional marketing were used for marketing campaign, such as magazines ads, brochures, pamphlets, television advertising and many more, but as the world is heading towards digitalization, everything becomes digital, nowadays people using online platforms for their daily chores like online shopping, paying bills, entertainment, etc. In simple, digital marketing refers to marketing campaigns that appears on phone, computers, laptops, tablets, and on many devices. It can take many forms like display ads, search engine marketing, search engine optimization, social media posts, paid social ads, online videos, etc.
also check: https://www.admissiondiscover.com/cat-2022-common-admission-test/
Did you know approx. 80% of Americans go online on a daily basis and around 20% Americans remains online constantly. Just have a thought how much audience do we get if we use right online strategy. As a marketer, it is important to take advantage of the digital world with an online presence, by building a brand, and by providing great customer experience on the websites or apps so that customers spread good word of mouth and brings more customers and more by using the right digital strategies.
BUT WHAT ACTUALLY DIGITAL MARKETING MEANS?
Digital marketing, also known as online marketing, is a promotional activity of products and services of different brands to connect with potential audience by using different online communications platforms. This includes not only emails, and social media but also text and multimedia messages as a marketing campaign.
TYPES OF DIGITAL MARKETING
As there are many types of digital marketing, so there are many ways of interacting to the audience. So here are some examples which are as follows:
1. SEO (SEARCH ENGINE OPTIMIZATION)
Search engine optimization is technically, a marketing tool rather than a form of marketing itself. The Balance defines it as "the art and science of making web pages attractive to search engine".
The "art and science" part of SEO is what's most important. SEO is a science because it requires you to research and weigh different contributing factors to achieve the highest possible ranking. Today, the most important elements to consider when optimizing a web page include:
· Quality of content
· Number of user engagement
· Mobile-friendliness
· Number and quality of inbound links.
· User experience on website
The strategic use of these elements makes it science and the unpredictability involves makes it an art. It is not compulsory that your content will be rank on top every time because Google change its algorithm constantly. So what you can do to maintain the rank is "make changes in your content according to suitable time and keep an eye on your page's performance regularly".
also check: https://www.admissiondiscover.com/suat-2022-best-entrance-test/
2. CONTENT MARKETING
SEO is a major factor in content marketing. It is a strategy to provide relevant and informative and valuable content to your target audience.
As in digital marketing, the role of content marketing is attracts leads that ultimately converts into customers, and it offers a value for free in the form of written materials.
Content marketing is very important, because the better your content is, the high rank it will maintain on goggle and there are many stats that prove the importance of content marketing.
· 84% consumers expect companies to produce entertaining and informative content.
· 62% companies have around 5000 people who produces content on a daily basis.
· 92% companies values content as their important assets.
Content marketing can be tricky too as content marketing writers need to be able to rank high in search engine results while also engaging with the people who will read the content, interact with the brand or share the content. When the content is relevant, it can establish relationships throughout the pipes.
SOCIAL MEDIA MARKETING
Social media marketing refers to driving traffic and building brand awareness by interacting people online. Social media marketing platforms include Facebook, Instagram, Twitter, and with Linkedin, You tube not far behind. Because social media marketing involves active participation, and it has become a popular way of interacting with the right target audience with your content.
Direct purchasing may not be the goal of your social media marketing strategy as many companies use social media marketing strategy to start conversations with the audience rather than encourage them to make a purchase.
Social media marketing offers insights into the your activity which helps in understanding that how the audience interacting with your content, to know that which content is reaching to the maximum number of audience and which content is not, so that you can work on your deviations to meet the expectations. You get to decide which type of interactions means the most to you, whether that means number of shares, comments, or total clicks to your websites.
also check: https://www.admissiondiscover.com/mat-2022-top-entrance-test-ad/
PAY PER CLICK
PAY PER CLICK or PPC refers to posting an ad on a platform and paying for it when every time someone click on it. How and when people see your ad is bit more complicated, When a spot is available on a search engine results page, also known as a SERP, the engine fills the spot with what is essentially an instant auction. An algorithm prioritizes each available ad based on number of factors, including:
Ad quality

Keyword relevance

Landing page quality

Bid amount
Each PPC campaign has 1 or more target actions that viewers are meant to complete after clicking an ad. These actions are known as conversions, and they can be transactional or non-transactional. Making a purchase is a conversion, but so is a newsletter signup or a call made to your home office.